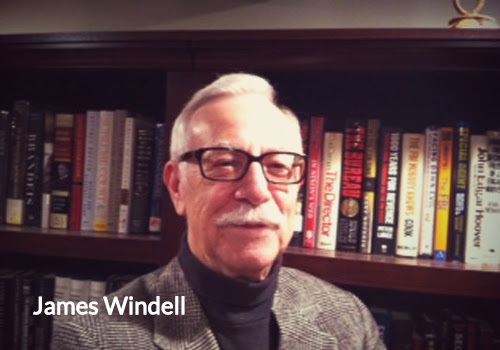 Author
James Windell is an author, editor, and teacher. He is on the criminal justice faculties at Wayne State University and Oakland University. A former court clinical psychologist, parent trainer and family therapist, he writes books and plays along with teaching. He is the editor of The Michigan Psychologist and the author of 39 books. He writes a weekly blog for the Michigan Psychological Association. In 2015, his coauthored book with Kristin Meekhof (A Widow's Guide to Healing: Gentle Support and Advice for the First 5 Years) was published. His latest books include Cognitive Behavior Protocols for Medical Settings (Routledge, 2018), Who Shaped the American Criminal Justice System (Cognella, 2018), Juvenile Delinquency in American Society (Cognella, 2019). His next published book will come out in early 2022 and is entitled Juvenile Life Sentences: Justice Denied.
He has taught parent training classes for the past 25 years, and a discipline skills training class he developed for parents of delinquents was awarded 1993′s Outstanding Education Program by the National Council of Juvenile and Family Court Judges.
For the last 21 years he has written the "Coping With Kids" column for The Oakland Press (Pontiac, MI). This column appears weekly in the Staten Island Advance in New York. He was been guest writer of the "Coping With Kids" column in Working Mother Magazine. He publishes journal articles on juvenile and criminal justice, and has written several books on such topics as children's self-esteem, discipline, and hyperactivity.
He is the editor of The Michigan Psychologist, the newsletter of the Michigan Psychological Association. And he has been awarded the Michigan Psychological Association's Beth Clark Service Award (2006) and the Champion of Youth Award from the Oakland County Youth Assistance program (2006).
The father of two adult children and a stepson, Mr. Windell is married to a speech therapist and lives in Royal Oak, MI James Windell jwind27961@aol.com