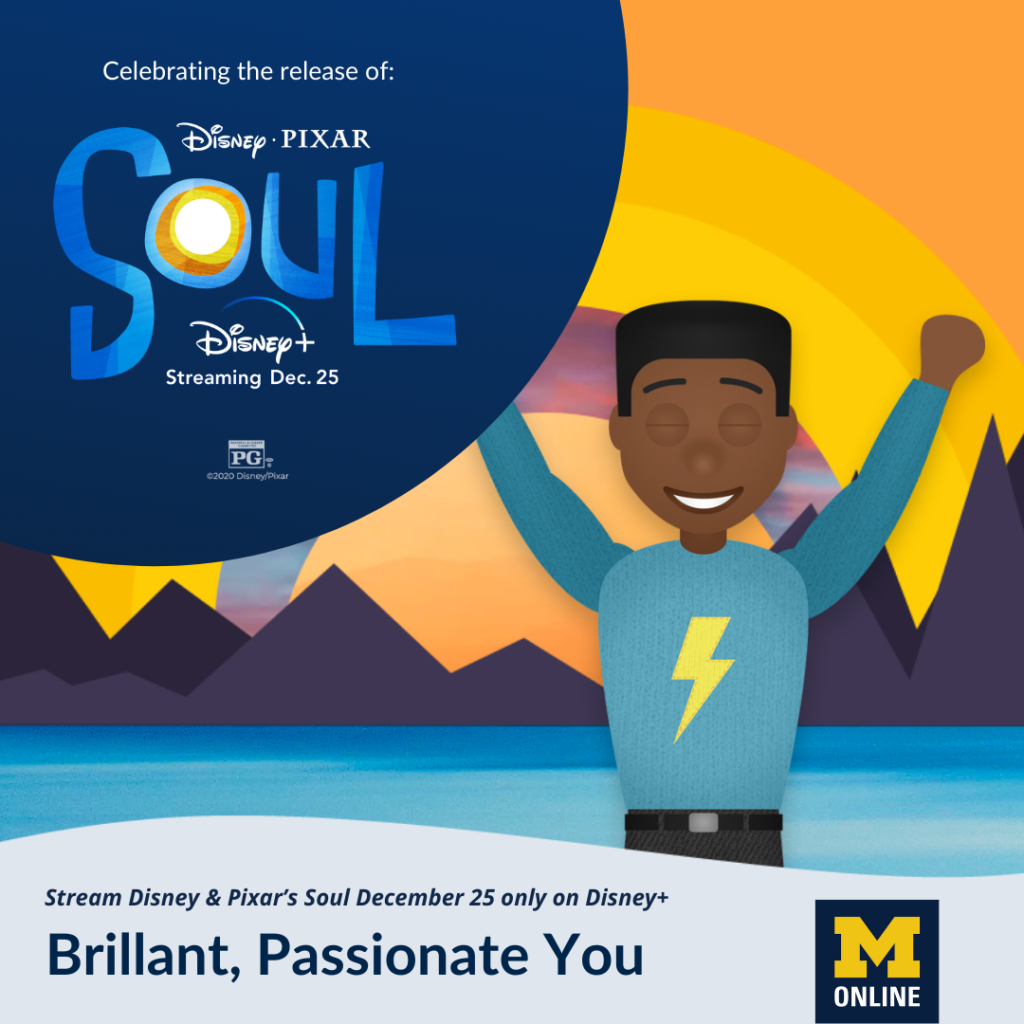 I am beyond honored & very thankful to share that I have a part in a special collaboration between Disney's Pixar & the University of Michigan. The film, Soul, is released on December 25  (on @disneyplus ) but there's a free online course  available now where you can examine this question- "How can I be my most brilliant, passionate self?"
On the journey you'll be joined by the animated host, Lewis. Also, you will learn many things including a storytelling technique to share your own purpose and inspire others to pursue theirs. 
If you do participate, please let me know as I'd love to learn which sections you found most meaningful. And if you're hosting a watch party on December 25 or later, I'd love to join you.
✨
P.S. my part includes a few short videos.