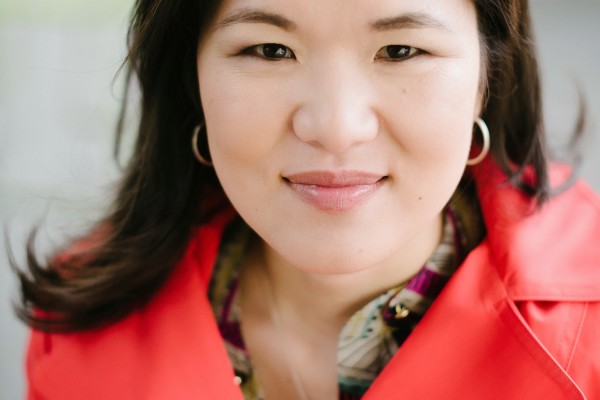 CEO & Founder
Kristin A. Meekhof is an author, life coach, writer and obtained her M.S.W. from the University of Michigan. She has more than 20 years of clinical experience. A nationally recognized expert on resiliency and gratitude, her best-selling book, A Widow's Guide to Healing, was inspired by her own personal experience with widowhood, grief, and healing. A Korean-American adoptee, she was left on the streets of Korea as an infant. She came to the US in 1974 and became a naturalized citizen. She is a life- coach with clients throughout the United States. As a confidential advisor, she privately works with some of the most influential people in media and politics. Kristin graduated from Kalamazoo College with a BA in psychology, and received her master's degree in social work from the University of Michigan.
In September of 2021, Kristin created a mental health video for the Elizabeth Dole Foundation. In March of 2020, Kristin created a wellness guide for Katie Couric's newsletter to help keep people calm during this time of social distancing. The guide is available on Katie Couric's YouTube Channel and on Kristin's Medium profile. Also, for Katie, Kristin wrote "8 Ways to Manage Your Coronavirus Related Anxiety" which was featured in CNN's Newsletter as well. Kristin was interviewed as a wellness expert on CNN's New Day morning show (live) on March 19, 2020. Later that year, she contributed video content to the PIxar/ University of Michigan Coursera collaboration.
Kristin created and curated content for Deepak Chopra's 31- Day Gratitude Journal and was named an "Architect of Change" by Maria Shriver. Kristin has spoken at Harvard Medical School, the United Nations and the University of Michigan Medical School. She was a panelist at the Parliament of World Religions.
Kristin wrote about the healing power of gratitude for the Live Happy book (Harper Elixir) , and has written for the newsletters of Katie Couric and Maria Shriver. Kristin's work has appeared in Katie Couric Media, "Live Happy" magazine (online), "Organic Spa" magazine, Elephant Journal, Huffington Post. She has been interviewed as a grief expert by CNN (live), "Today" show (online), "People" magazine (online), "The Chicago Tribune", "The Doctor Nandi Show" (aired May 2020), American Greetings (card company), and quoted in "Architectural Digest" (online), "Reader's Digest", "Success Magazine" and Inc. Kristin has been seen in "USA Today", "Redbook" magazine, "Detroit Free Press", Yahoo Health with Katie Couric, among others.
Kristin's best- selling book "A Widow's Guide to Healing" received support from Dr. Deepak Chopra, Maria Shriver, Katie Couric, Dr. Mark Hyman , Pulitzer Prize winning author Doris Kearns- Goodwin, Lord Loomba, CBE, Elizabeth Gilbert, among others. Contact Kristin at kristin@kristinmeekhof.com