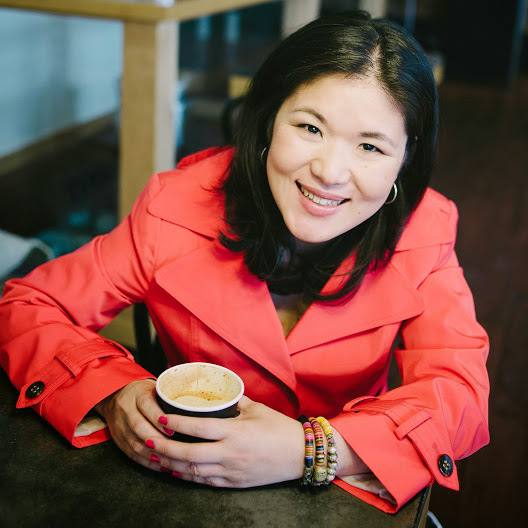 5 Things I Learned From Oprah's Life You Want Weekend
Oprah Winfrey is on tour with her own version of a rockstar band that includes influential people she calls trailblazers. These trailblazers are: Dr. Deepak Chopra (select cities), Mark Nepo (select cities), Elizabeth Gilbert, Rob Bell, and Iyanla Vanzant. Her tour includes a two-day weekend called The Life You Want Weekend, complete with an interactive "O Town." The "theme songs" of this tour are ones of courage, wisdom, clarity, gratitude, and unbounded positivity.
This tour has six remaining cities on their schedule, and I had the privilege of attending the one in Auburn Hill, Michigan. For hundreds of women in attendance, seeing Oprah was on their bucket list. Throughout the weekend, I heard dozens of woman say that hearing Oprah speak was a lifetime dream coming true.
Oprah was mesmerizing and brilliant. On Friday evening, when she took the stage there was silence. For two hours, she spoke with brutal honesty and humor, reflecting on her painful childhood, enormous career, and the people who molded her along the way. Oprah explained the conscious decision that she made to direct her television program away from rubbish and hate. She decided to use her valuable television platform for a greater good, and to help empower those seeking wisdom.
Each of the trailblazers took the on stage day two, and Oprah spoke throughout it. They shared their personal stories, and how they followed their passion. This wasn't a superficial workshop. All the speakers acknowledged that life is messy and cluttered. Unplanned and unwanted things occur because this is a part of life, but learning how to transform these things is crucial. If you are stuck and frustrated, it may be because you're looking for an easy out. Transformation takes hard work, and you are the only one that can do this work.
Five Things I Learned From The Life You Want Weekend :
1. Everyone wants to know that they matter. One's status in society doesn't make them immune to this. Oprah said that after an interview was taped, a criminal and very famous people would often wonder the same thing. They wanted to know if their interview was okay. What they really wanted to know Oprah said is, "Did you hear what I said?" Everyone wants their voice to be heard and acknowledged.
2. The question is just as important as the answer. Oprah strongly encouraged you to ask yourself the right questions. These aren't questions of self-pity or despair. Instead she encouraged the audience to ask themselves these types of questions: How do I give to myself and others? How do I nourish myself? How do I discover my passion? What do I know for sure? It is in the quest, that you develop a sense of what matters. She taught her audience to listen to everything, even the things that are difficult. These things, she contends, bring you information, and what you do with that information can determine your future. If you chose to deny and rationalize what you hear, the situation can fester and grow, until it forces you to pay attention.
3. Oprah is not detached. Quite the opposite was true. She was deeply aware of the pulse of the audience. At one point, while one of the trailblazer speakers was talking, Oprah noticed that a female audience member sitting next to Gayle King was tearful. Oprah was several feet away from this woman. Oprah signaled a male staff, and asked him to bring this woman some tissue. The woman was touched mouthed the words, "thank you" to Oprah. She nodded back. Perhaps no one else noticed this moment, but I did.
4. Each person in attendance could learn something valuable. Each participant was given a beautiful workbook, and Oprah guided us through each exercise. She spoke of her own career goals, and the things that she continues to work on. All of us are yanked down at one time or another by the issues of life. This workbook gives you the opportunity to create a "reset" plan for your life.
5. Oprah encourages everyone to develop a sense of clarity, so that on your own you can complete this sentence — what I know for sure is. Personally, what I know for sure is that with gratitude you will glow with unbounded positivity. Gratitude is the answer to nearly every question, and with unbounded positivity all things are possible.
This was orignially published in the Huffington Post on 9/16/14
Follow Kristin Meekhof on Twitter: www.twitter.com/Kristinmeekhof