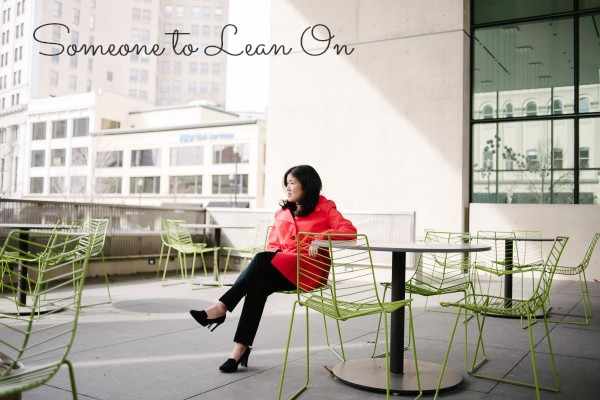 In 2007, my beloved husband died from adrenal cancer. He was asymptomatic, and there was little warning before his death that he was gravely ill. I was 33 then, and we had no children together. After he died I was truly alone. My center of gravity was grief. Shifting that center was important to me and seemed critical, so I sought out a widows' support group. I thought this type of social support would help with the healing process. Truth be told, I sought out more than one support group, but I'm only writing about one of those experiences.
I remember walking into the basement of an old church and seeing about 10 chairs formed in a circle. I walked past the room and made a bee line for the bathroom. I was nervous, and wanted to dodge any small talk. Thankfully, after I exited the bathroom, the room seemed to fill. Within minutes, we were all seated and began to share our stories of how we became widowed. I heard about types of unbelievable death-inducing illnesses, diseases, and accidents. Most of the stories were so unique, the student in me wanted to take out a pen and jot each story down.
As the hour progressed, words like hope, grief, sorrow danced on the lips of these widows like it was their native tongue. Honestly, I couldn't tell if they believed anything of what they were saying, but I listened. At one point in the discussion, a senior-aged widow sitting next to me reflected on the difficulty her adult daughter was having with their family's sudden death. The widow was concerned that her daughter may have to leave the Ivy League school she was attending and move back home. I mumbled, "That's tough." The widow turned to me and stated, "Well, you're too young to know about this."
While holding back tears, I gritted my teeth and began to count slowly to 10. I wanted to interject that I was nearly 5 when my father died from cancer. I was fairly certain that his death and now my husband's death secured for me a tenure status in the department of grief. I was seeking compassion and support, and suddenly all I wanted to do was escape. I actually began to plan my exit strategy long after this woman stopped her lament. Of course, my planning ended when I realized there was only one door.
I'm not against support groups, and I recognize their importance. However, my grief was darkened by this experience. I felt more lonely in that group than I did sitting home alone.
Last month over dinner, I was sharing this experience with a friend who actually facilitates support groups of a different nature. She was looking for honest insight into group dynamics. She asked me what would have made a difference. I said, "We all walked out to the parking lot together. If one woman, would have reached out, I think I would have returned." Then I paused and added, "Actually, maybe I wasn't ready for the group."
Grief uniquely impacts each person. Listening to yourself and respecting where you are at with your journey is important. Grief is complex, and no two situations are the same. While we may seek compassion from others it is critical that we are first compassionate with ourselves. Give yourself grace.
You can also read this article on the Huffington Post