Expressive Writing Webinar (Free) Supported by Wounded Warrior Project for Veterans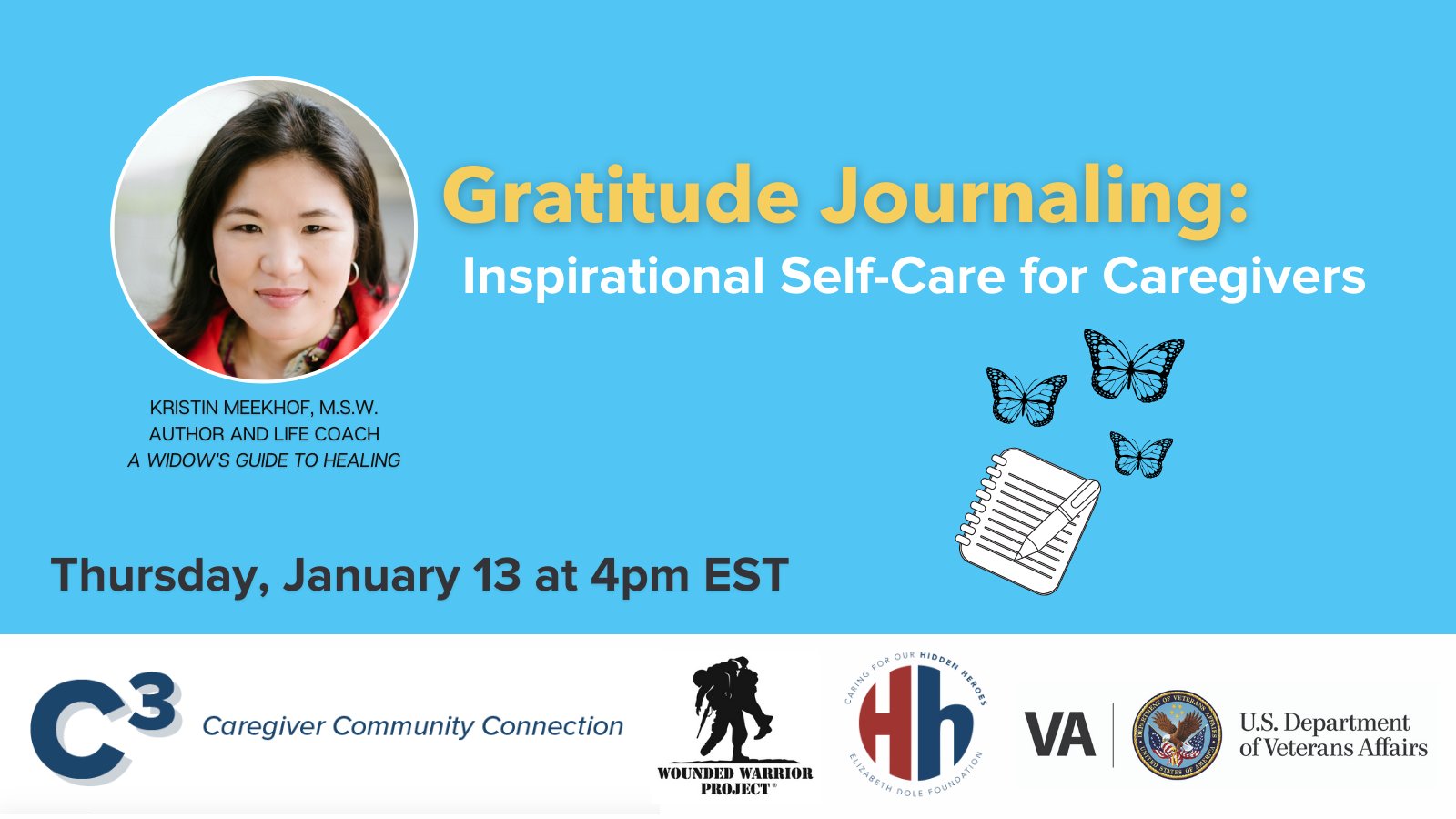 I'm honored to be able to participate in the Caregiver Community Connection webinar on January 13, at 4 PM/ Eastern. I'll be giving an inspirational experience for caregivers to learn and practice gratitude journaling. Research shows expressive writing and practicing gratitude can help both the mind and body. This unique webinar will explore the benefits of practicing both gratitude and writing. This thoughtful interactive time will take you on a journey of nurturing and self- care. This link will allow you to register.
The Caregiver Community Connection is supported by the Wounded Warrior Project, United Stated Department of Veterans Affairs and the Elizabeth Dole Foundation's Hidden Heroes program.
Image Credit- The Elizabeth Dole Foundation