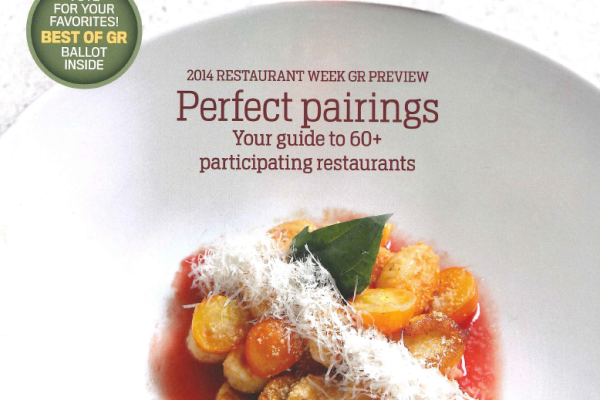 Featured in Grand Rapids Magazine, August 2014
Helping Widows Cope-
Kristin Meekhof was 33 when her husband, Roy, died in 2007, eight weeks after his diagnosis of cancer.
She expected the grief and the loneliness. But the young widow wasn't prepared for the huge medical bills that began arriving shortly after the funeral.
"Even though we had the Cadillac of insurance policies, I had to appeal items that were denied," said Meekhof, a Grand Rapids native now living in Oakland County.
"At one point I was told I couldn't do something without my husband's signature. It was very overwhelming."
The worst part was the constant reminder of Roy's illness.
"The documents force you to relive each procedure."
Realizing other widows face the same issues, Meekhof decided to write "Just Widowed," a book offering women practical advice as well as hope and inspiration.
"Women can learn from each other. Loss of a spouse is not the end of their lives."
The project started very grass roots, explained Meekhof, a licensed social worker who majored in psychology at Kalamazoo College and completed the clinical Master in Social Work program at University of Michigan.
She reached out through social media and wrote about her own experience in a blog for The Huffington Post.
"People, not just widows, connected with it and wrote to me, she said. They said they found it helpful."
As Meekhof interviewed dozens of widows, she learned that finances often were the No.1 concern for women who lost a spouse. "A lot of widows say they stop opening their mail."
She was surprised to discover many women say they lost support from friends and acquaintances. "A few weeks after the funeral, they were left hanging."
Women also talked about deep loneliness and lingering depression, and it didn't seem to matter how long they'd been married or the type of relationship," she said.
But perhaps most disconcerting, she said, were the women who told Meekhof they felt relief.
"Some widows were embarrassed to admit it, but they would say the marriage had not been good and they didn't know how to get out of it."
Meekhof and co-author Jim Windell, a psychologist and friend of her late husband, also write about widows who've turned their loss into something inspiring. In June, the authors were in the final stages of proofing the manuscript before publication.
In the meantime, Meekhof is working to bring awareness of adrenal cancer research at the University of  Michigan. She's also traveled to Kenya to visit an organization that helps widows and children.
Follow Kristin Meekhof on her journey at kristinmeekhof.com or on Facebook. -by Marty Primeau