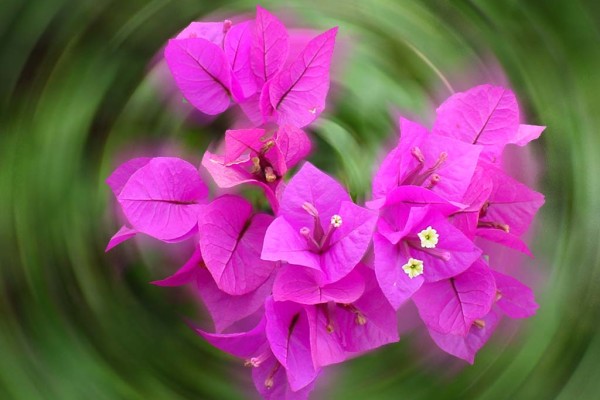 Single Parenting, Part 3, by James Windell
How Should You Help Kids Grieve the Loss of Their Father?
How do children grieve? And, if their father has died, how do you best help them grieve successfully?
These are not easy questions, but they are critical concerns when the family has experienced the loss of the father and the husband. However, to answer these questions it is important to keep in mind what we have learned about adults. One of the most important things we have learned is that grief is a very individual process.
Every adult has their own way of handling the grief and mourning following the death of a spouse. For some it is something they must do on their own; for others, though, they can't be alone and must be around others. Some find it too painful to be around old friends – particularly couple friends. Some widows have told us they absolutely needed the support and comfort of a group; others found a support group to be a hotbed of painful emotions.
But what do children need? And is there a best way of helping them deal with their grief?
For some children, the death of a father is their first encounter not only with death but with the experience of trying to cope with a major loss. In a sense, then, losing a father is their rite of passage into adulthood. However, it is a major disruption in a child's world; a disruption that costs them dearly. Having their world turned upside down by the death of a father results in the loss of stability, and the sudden – albeit temporary – disappearance of a predictable life.
And this suggests the first thing a mother has to do as a single parent – help to bring about stability and predictability while returning the routines that bring comfort and security to children.
Of course, this is not easy to do since a single mother is going to be doing her own grieving and dealing with her own loss. But as many widows told us, their first priority after the death of their husband was their children.
Martha, whose husband of 24 years died of leukemia, leaving her with four children, said that she felt she had to "keep it together for my family." She said her major concern was her children and helping them to survive after their father died. But she said it was always her goal to never let them see her feeling sad or unhappy. She explained that she wanted to be strong and to show them that "You can survive after the death of someone very close to you."
But children need to express their grief. And other widows we interviewed said they believed it was important for their children to see them grieve. "I didn't want my children to think they couldn't show their grief," is the way some of them put it. To them, the expression of emotions would be healthy and helpful as they made their way through the grieving process.
For these widows who made no attempt to hide their grief, they wanted their children to understand that grief and mourning was a normal process and their children always had permission to grieve in their own way.
Children often show grief through changes in behavior. They may be sad, but they might also regress to an earlier stage of development. That is, some children might go back to sucking their thumb, wetting the bed, or having temper tantrums. It is therefore important newly-widowed women raising children be aware that regressed behavior is normal. And to help children deal with their loss, they must be given permission and encouragement to show their feelings.
Although they may display those feelings in various ways, it is essential to help them talk about how they feel and how the loss has affected them. In general, as a mother you must recognize the importance of emotional expression and don't shut off any of their attempts to talk about their feelings.
A final thought: Don't be surprised to find that young children may be better able to be honest and open about death than you are. Often children are more open about emotions because they haven't internalized all of the social taboos and prohibitions about what you are and are not supposed to talk about in front of others. But this can be a blessing. It may help you as the grieving mother and widow to deal with your own emotions – while it helps your children to express their own deep hurt.