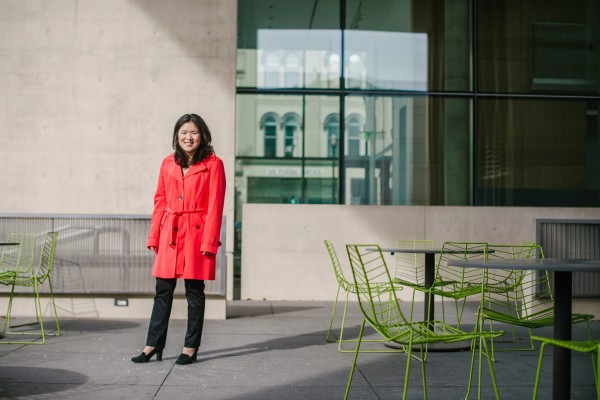 There are a sea of bloggers out there, and here, all in one place are eight of my favorites. I thought I'd share with you some blogs that I follow for fun and inspiration. I've had the joy of meeting some of these bloggers in person and I am inspired by the creative force of Jessica Mindich, and in awe of every word Anne LaMott writes.
Some of these blogs I follow are for very personal reasons. While many of you know that I lost my beloved husband to cancer in 2007, you may not know that I was adopted as an infant. This is one of the reasons I follow Megan Vos' blog because she has written about their family adoption journey.
As you may have read in my newsletter, I am heading to Kenya in October with a few other widows and part of our trip will be visiting an organization that services widows. If you know of a blogs that feature widows in other countries, please send me a note.
1. Second Firsts
Christina Rasmussen is a widow and author of the book Second Firsts. Christina provides hope and inspiration for those women who are on the widow journey. She is honest about the challenges of being a widow and provides help for starting over. I adore her blog posts and newsletters.
2. Footsteps
Christine Somers of Footsteps. I first met Christine in a Montana hotel lobby. We were both headed to a writing retreat, and we decided to share a ride. Later that week, I learned that she is a gifted writer and single mom to adult children. On her blog, his is how she introduces herself, "In 1995, after my daughter headed off to college, I was on my own for the first time in my life. I was working in Charlotte, NC at a sales job that paid well but lacked the creative energy that I craved. I wanted to make a change, a drastic change. I wanted to craft a new life that gave me more time to write and pursue opportunities that were meaningful to me." Christine offers practical advice on parenting (adult children), writing, organizing finances, and grandparenting.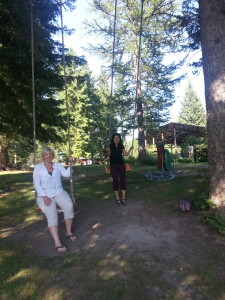 3. Women Run
This woman, Kyra Lawton, a Boston resident and CEO literally and figuratively runs. She runs her business, runs her three children to events, runs a household as a single mom and runs races. Last year I met her in her garage which she turned into her office and I wrote about her here for HuffPO.
4. Jewelry for a Cause
Jessica Mindich is CEO and founder of Jewelry for a Cause. This is not your ordinary jewelry blog that makes you reach for the delete function as soon as you see your email. This woman and mother of two boys is doing amazing work. She has a line of jewelry called Raise the Caliber, and she makes beautiful bracelets and cufflinks from gun parts. These gun parts were obtained through a gun buy back program to get guns that were not legally obtained off the streets. I wrote about her here on Huffington Post. She shines a light on others who are also working to Raise the Caliber in their community.
5. Cup of Jo
Joanna Goddard has a fabulous blog that I've been following for years. She is the quintessential New Yorker and writes about travel, design, food, relationships, fashion and beauty. I secretly envy her innate sense of style and substance. My dream would be to meet Joanna for coffee.
6. This is Me Being Real
Megan Vos is mother to 5 children and as I write this she, her husband and their children are on their way to China to adopt their beautiful daughter. As an adoptee from Korea, I've been carefully following their adoption journey, and Megan has even sent me a few messages.
7. Anne LaMott
Anne LaMott is the author of best selling books like Bird by Bird and Stitches. When I heard her speak at Calvin College's Festival of Faith and Writing this year, time stood still. She is a straight shooter and eloquent. Unlike many writers, Anne uses her highly engaged Facebook page for to connect with her readers. It here that she openly talks about the stuggles of perfectionism, anxiety and self doubt. She's honest that she is in recovery for substance abuse and encourages others to live one day at a time.

8. Dr. Mark Hyman
Dr. Mark Hyman writes for the Huffington Post and in one eloquent essay, he wrote about the loss of his dear sister to cancer, and how he coped with this loss. Dr. Hyman challenges the food industry and government to be honest about what is causing obesity and illness. I also took on his Sugar Detox challenge and wrote about it here.
Do you write a blog? I'd love to hear from you, and perhaps even feature it in my next post.
Follow Kristin Meekhof on her journey on Facebook, Twitter, Pinterest, and Google+.
Don't miss out on great blogs like this, daily love and inspiration. Join Kristin's community today!